THE HIGLIGHTS OF YOUR TABLE
Les Cuvées Vosgiennes
Taste the flavors of the Vosges stubble.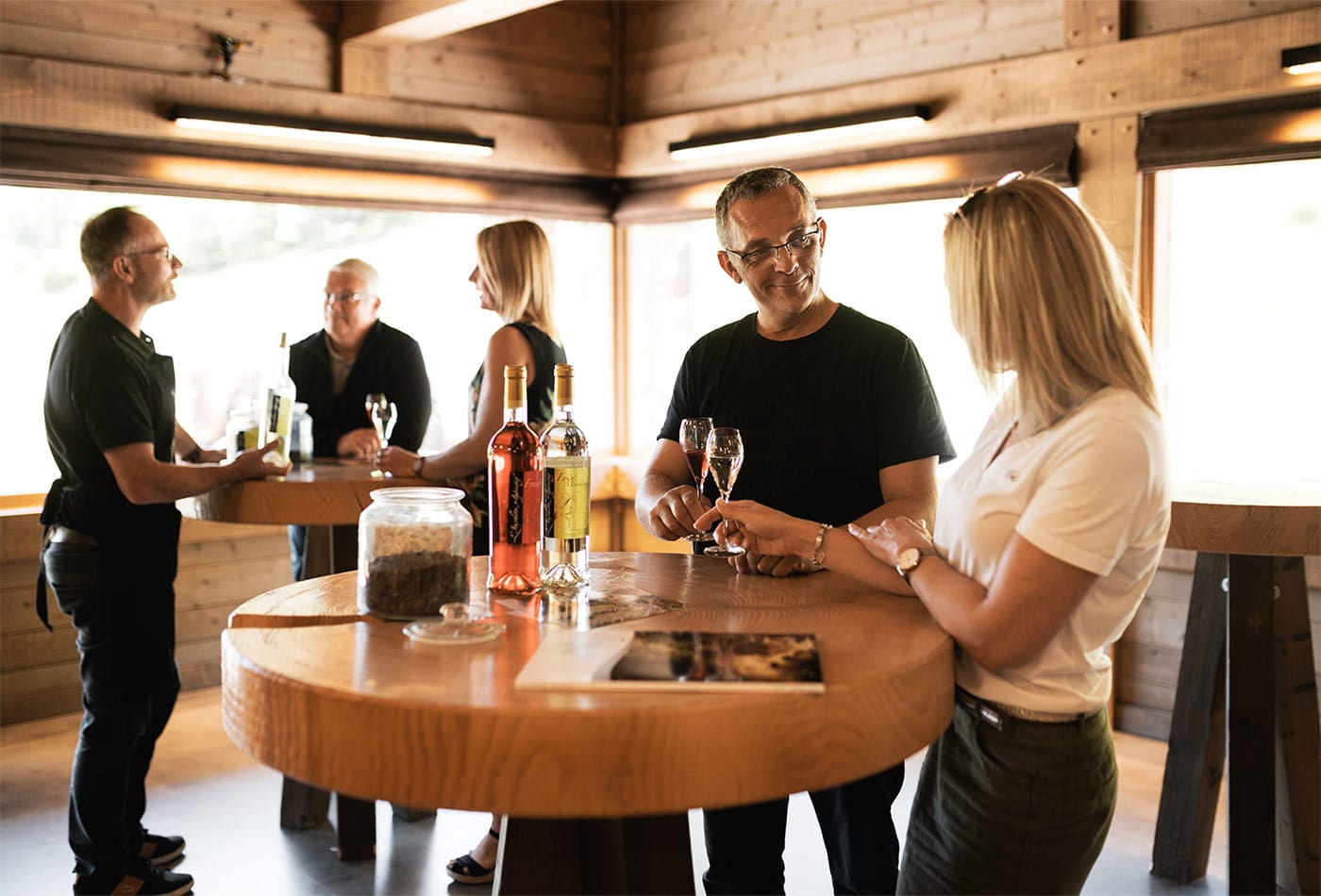 Producer of Natural and High-end Aperitifs
Les Cuvées Vosgiennes welcome you into its elegant chalet in La Bresse. We are specialized in wine made of plants, small fruits and wild flowers based on ancestral recipes and contemporary winemaking techniques. Fabrice Chevrier studied biotechnology and works as an oenologist. He perpetuates with passion the tradition of its region, passed down from generation to generation. His products are recognized in the world of gastronomy and have received the "Vosges Terroir" quality label!
LES CUVÉES VOSGIENNES
LOCAL FLAVORS
LOCAL FLAVORS
Fir bud, Blueberry, Raspberry, Elderflower, Rhubarb and Mirabelle plum.
Let yourself be taken on a unique taste journey through the Vosges' flora. Treat yourself to a variety of different wines, made from plants, flowers and fermented fruits.
LES CUVÉES VOSGIENNES
Timut berries from Nepal, Black tea from the Himalayas, Oak wood.
We offer fine and original mountain aperitifs with plants and fruits hand picked with care. These precious beverages owe their reputation to a unique know-how coupled with mastered audacity.
LES CUVÉES VOSGIENNES
OUR BEST SELLER
OUR BEST SELLER
Le foin de montagne (Mountain hay wine)
It is the story of a crush that gave birth to an incredible product. The day Fabrice CHEVRIER tried hay ice cream at the restaurant la Table d'Angèle, he had a revelation. The challenge of making a hay aperitif was born. Le Foin® is the result of the ingenuity and hard work of Fabrice Chevrier. This unique beverage is made of a white vinification and a decoction of floral hay harvested by hand. This natural infusion of hyperfloral mountain hay brings together aromas of quince, apple, pear, honey and cinnamon.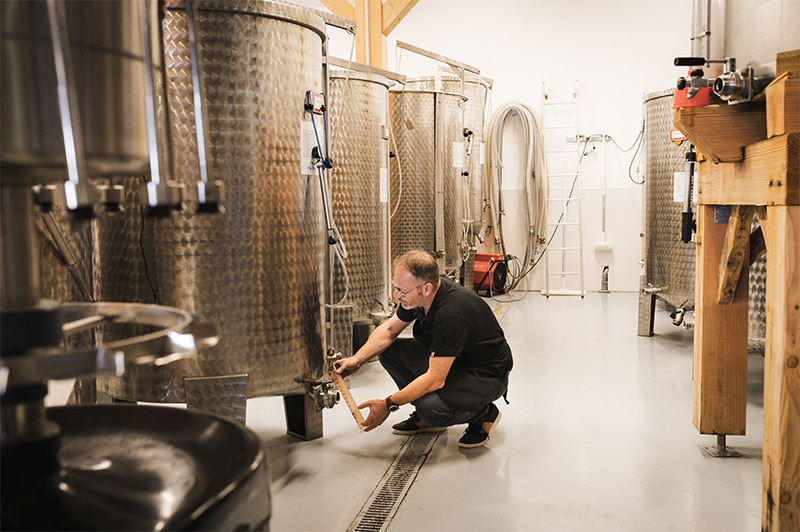 Fabrication process
To develop our local products, we use what nature has to offer. We collect hay, plants, berries and other ingredients in the surrounding mountains. They are then macerated in stainless steel tanks, where they will slowly ferment. Then, beverages are filtered. The aperitif becomes clear and colorful, ready to be served. The latter is then bottled and labeled on site. Our aperitifs can be kept for five years in the cellar, like wine, and after opening for one month in the refrigerator.
Where to buy our products ?
You are welcome to visit us at La Bresse to try and buy our products.
You can also shop online if you live in France but we do not ship internationally.
LA BRESSE, FRANCE
FIND US
Les Cuvées Vosgiennes
34 Route de Vologne, 88250 La Bresse
Phone : +33 6 821 244 75
Email : cuveesvosgiennes@gmail.com
Open all year :
Monday to Saturday (closed Sunday)
from 10:00 a.m. to 12:00 p.m.
and from 2:30 p.m. to 6:30 p.m.